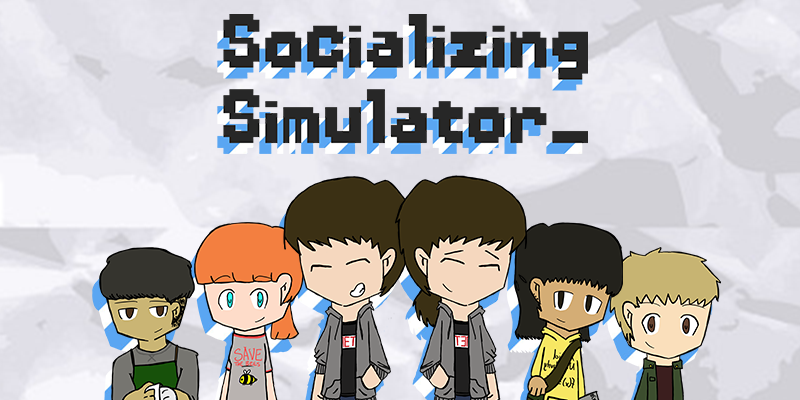 Socializing Simulator
A downloadable game for Windows, macOS, and Linux
WELCOME TO COLLEGE
You are Robin Ackers, a neurotic mess who would sooner drop out of school and live the rest of your days in the wilderness than have to enter into an awkward conversation. Nevertheless, you find yourself in the precarious situation of wanting an education. It is now your burden of destiny to survive the semester and all the post-pubescent angst that comes from being on your own for the first time. Go to class, work at a cafe, adopt a ferret, and learn the true meaning of Christmas!

You've got four potential close friends, take your time with them. Socializing Simulator is a game where you play at your pace. Rather then choosing one friendship per playthrough, the game doesn't end until you complete all four routes. So strap in, because while college sucks, you're not alone.

You can't avoid people forever. But that doesn't mean you can't trick them into thinking you have your cr*p together. It's up to you to feel out the best way to interact with your fellow humans.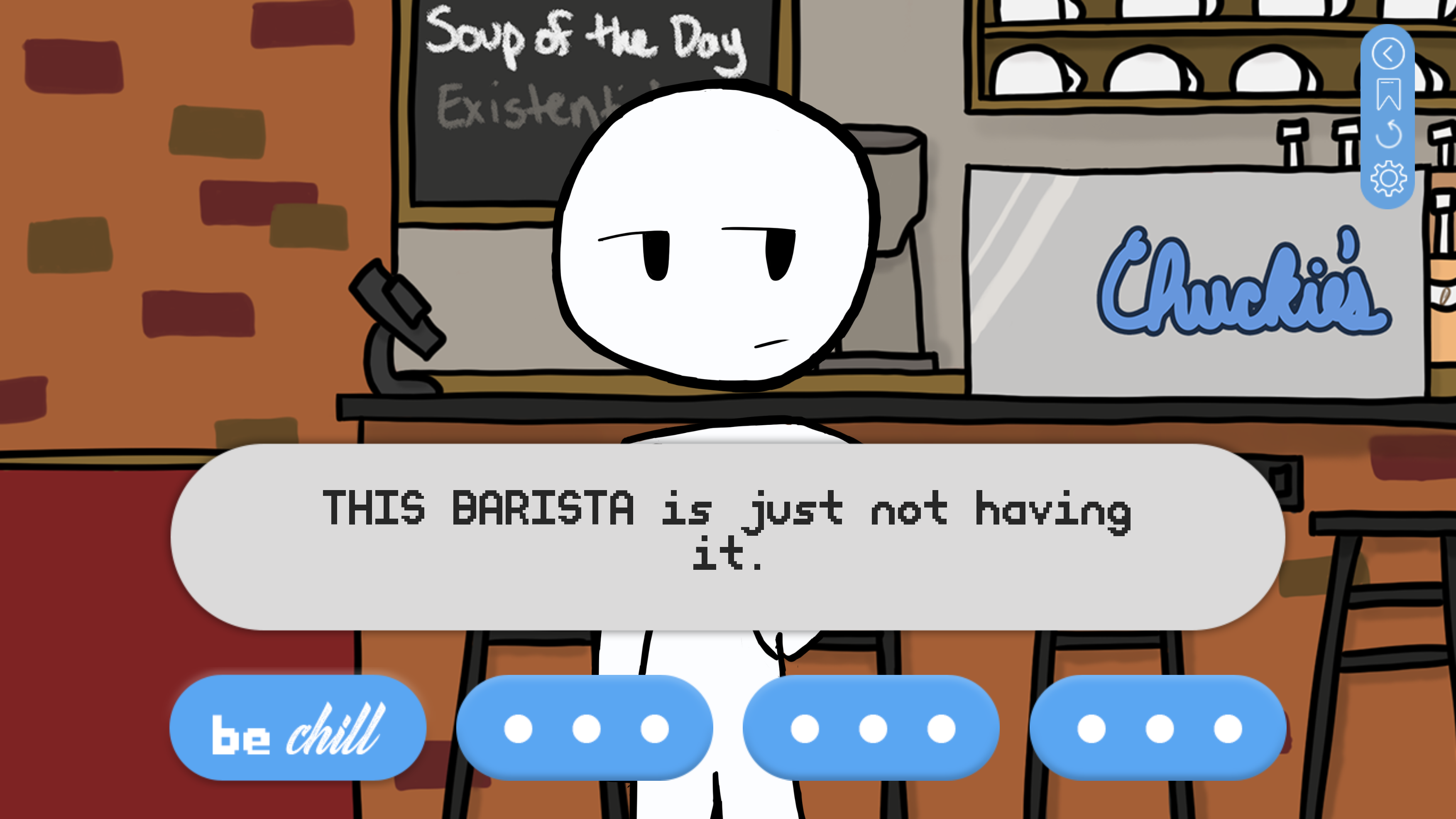 Use your nearly non-existent intuition to determine which is the best approach for interacting with your peers. Your judgement and the stats you build in the story segments will determine whether or not you've successfully fooled someone into thinking you're normal.
Download